USNA Glee Club will be heading to Dallas in November 2021
Posted: 7/12/2021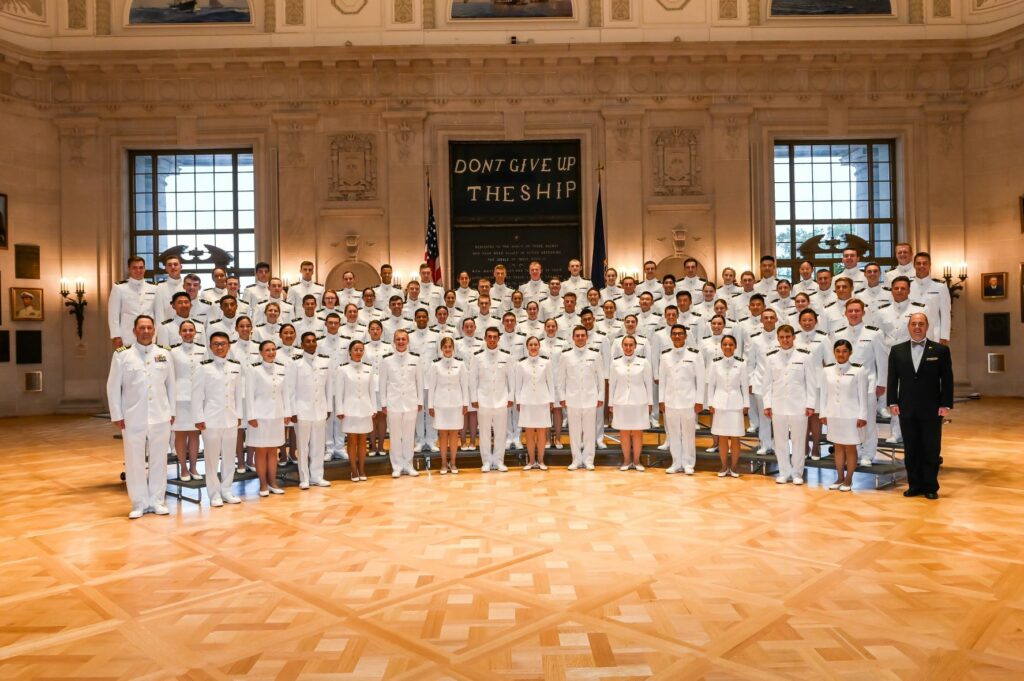 The internationally-acclaimed USNA Glee Club will be heading to Dallas in November to appear as Guest Artists with the Dallas Symphony Orchestra at the Meyerson Symphony Center.  Performances are scheduled for Friday and Saturday evenings, November 12-13, 2021 at 7:30 pm and Sunday afternoon, November 14, 2021 at 3:00 pm.  Tickets for these performances are available beginning July 15, 2021 via the Symphony Box Office (214) 849-4376) or via the Dallas Symphony website.  The Group Sales Office will be offering group rates for groups of 10 or more by calling the Group Sales Manager, Liz Akop at 214-981-2973 or l.akop@dalsym.com.
The Glee Club's performances are listed under the Patriotic Pops Concert Series, and will feature patriotic favorites, choral classics and special arrangements to feature the USNA Pipes and Drum Corps.
Please share this information with your friends, colleagues, classmates, candidates and other Service Academy Alumni organizations.
In the meantime, please enjoy the following three recorded videos the Glee Club produced this past semester at USNA:
"America, The Beautiful"           https://youtu/be/je2bo/YhlVM
"My Country Tis of Thee"          https://youtu/be/4yQf3hWOaZ0
"Light of a Clear Blue Morning"   https://youtu/be/gTLqDQQqVjg
Please mark your calendars to come out and support the talented midshipmen!
«
March 2021 Meeting