Events, News & More
Monthly Luncheons
Posted: 2/16/2020
The Alamo Chapter NORMALLY has a monthly luncheon on the 2nd week of each month.
CAUTION: PLEASE CHECK POSTS BELOW FOR THE MONTHLY MEETING LOCATION AND DATE IN CASE OF ANY CHANGES–
TIME: PROGRAM STARTS AT 11:30. ENDS 12:30
COST: MEMBERS, SPOUSES, GUESTS–$15.00
NON-MEMBERS, SPOUSES, GUESTS-$15.00
(NON-MEMBER REFERS TO THOSE WHO ARE NOT MEMBERS OF THE CHAPTER)
Please have proper cash or check. No credit cards. Luncheon price includes meal, drink (not alcohol), tip, and room service charge.
NORMAL LUNCHEON EVENTS: Pledge of Allegiance, Invocation, Welcome, Buffet, Chapter Business, Short Presentation (see monthly event schedule for guest speaker), Conclusion. We want to start and end on time for the sake of those whose schedule is tight. Please arrive early to sign in (very important), pay (also very important), put on your nametag, introduce yourself to others, and find a seat. Please return nametags to box at the end of the program
USNA Glee Club will be heading to Dallas in November 2021
Posted: 7/12/2021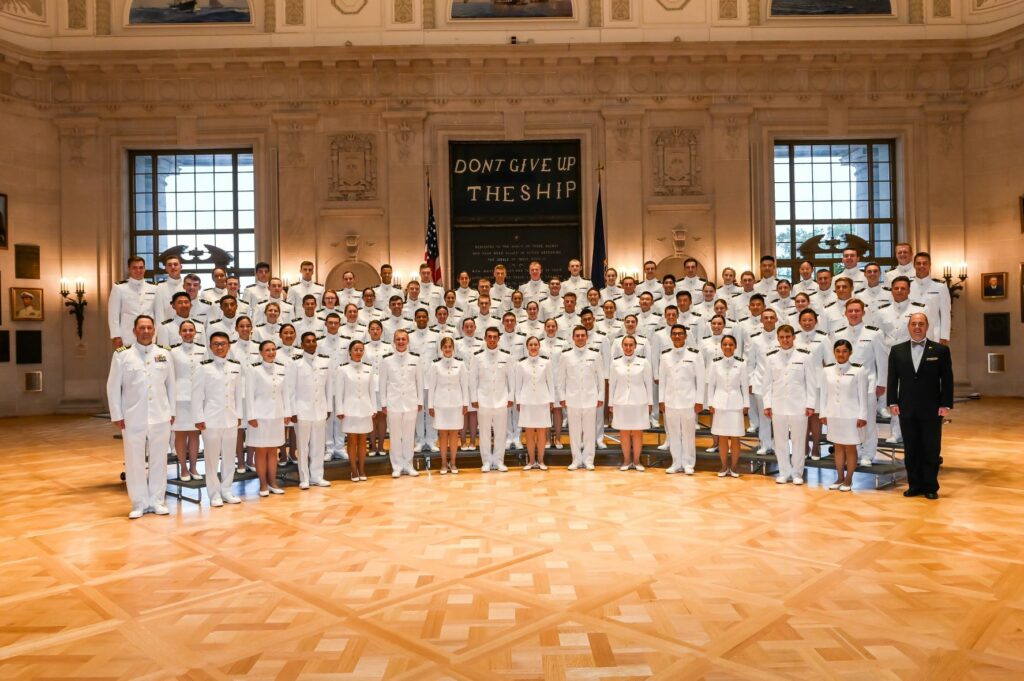 The internationally-acclaimed USNA Glee Club will be heading to Dallas in November to appear as Guest Artists with the Dallas Symphony Orchestra at the Meyerson Symphony Center.  Performances are scheduled for Friday and Saturday evenings, November 12-13, 2021 at 7:30 pm and Sunday afternoon, November 14, 2021 at 3:00 pm.  Tickets for these performances are available beginning July 15, 2021 via the Symphony Box Office (214) 849-4376) or via the Dallas Symphony website.  The Group Sales Office will be offering group rates for groups of 10 or more by calling the Group Sales Manager, Liz Akop at 214-981-2973 or l.akop@dalsym.com.
The Glee Club's performances are listed under the Patriotic Pops Concert Series, and will feature patriotic favorites, choral classics and special arrangements to feature the USNA Pipes and Drum Corps.
Please share this information with your friends, colleagues, classmates, candidates and other Service Academy Alumni organizations.
In the meantime, please enjoy the following three recorded videos the Glee Club produced this past semester at USNA:
"America, The Beautiful"           https://youtu/be/je2bo/YhlVM
"My Country Tis of Thee"          https://youtu/be/4yQf3hWOaZ0
"Light of a Clear Blue Morning"   https://youtu/be/gTLqDQQqVjg
Please mark your calendars to come out and support the talented midshipmen!
March 2021 Meeting
Posted: 3/6/2021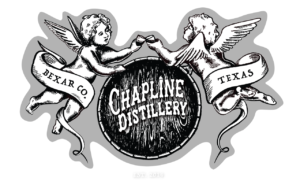 March Alamo Goats Meeting
Saturday March 20, 2021
10:00 am – 12:00pm
Chapline Distillery
30790 Blanco Road
Bulverde, TX 78263
210-542-6901
(10 miles north of 1604 on the right on Blanco Road)
Support a Fellow Alumnus Small Business. Mike Chapline '80 will discuss how he got started and ongoing operations.
Breakfast Tacos and Drinks will be available.
RSVP is required by March 17th. Maximum number of Attendees is 25.
RSVP to Tom Colbourn at 210-842-2541 or tcolbourn@satx.rr.com